Continuing the Conversation Blog
Will Your Son Know What To Do When Someone Shows Him Porn? Friday, March 31, 2017

We are celebrating boys this April during National Child Abuse Prevention Month. Don't have sons? One day, your daughter may want to marry someone else's son. You'll want to read this too.
Does your son know what to do when someone shows him porn?
And what's porn have to do with sexual abuse?
For boys, according to Gregory Love and Kimberlee Norris, attorneys who specialize in childhood sexual abuse cases and founders of Ministry Safe—everything. In every child sex crime case they've represented where the victim was a boy, 100% of the time, porn was used to groom the child. (Grooming is a process by which offenders gradually draw victims into a sexual relationship and maintain that relationship in secrecy. Darkness to Light, 2014.)
100%.
And most people don't know this—intentionally showing a child pornography is, by definition and by law, sexual abuse.
So, we're asking you to focus on prevention for your sons this month . . . and consider the impact of porn. Ask yourself these questions:
When my son sees porn, will he know what to do? Will he talk with me about it?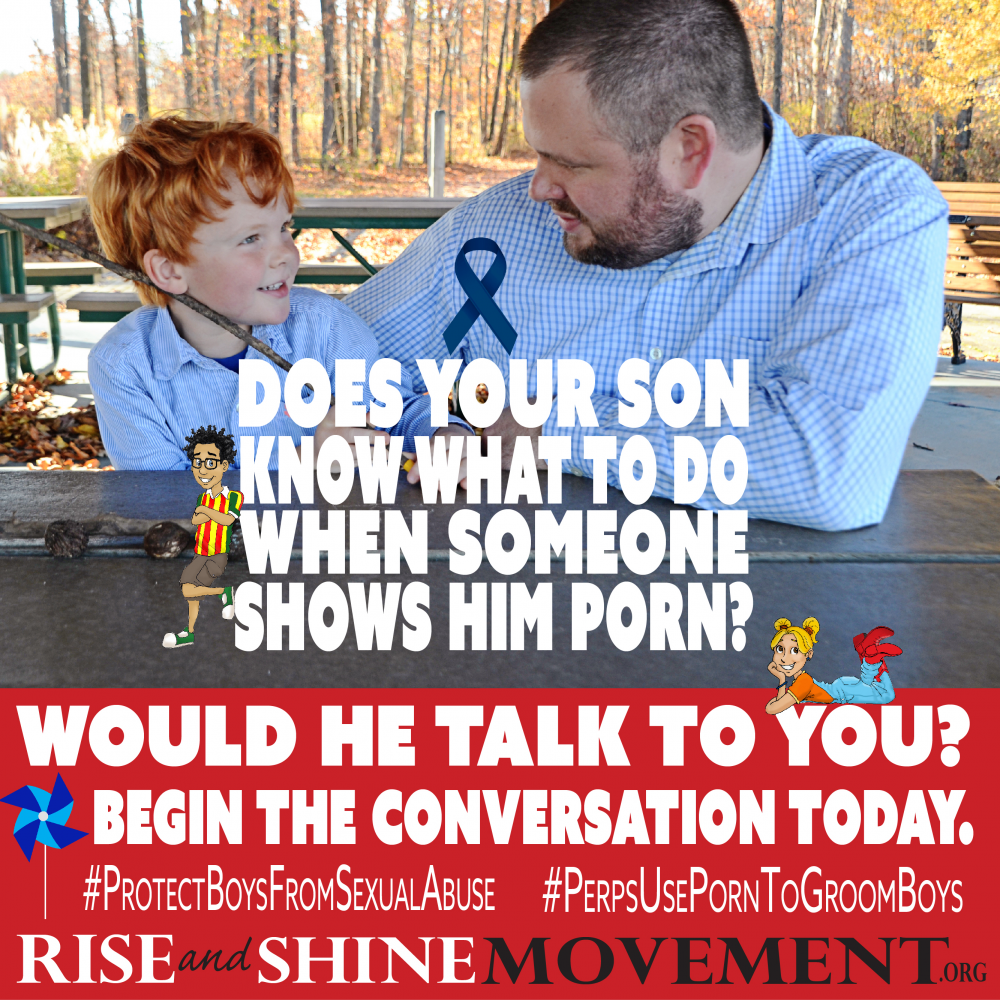 Discuss these questions. Share these questions. Read our blog posts. Join us. We need you. Your sons need you.
Let us help you spare your sons and future sons-in-law from the wounds of sexual abuse and the loneliness of pornography. Read or Watch Bobby Gilliam, Brave and Strong with your sons. Begin the conversation.
Because we believe it's got to be lousy to be a kid and see pornography and not know what to do, and, more importantly, who to talk to.
---
Fridays in April we will continue the conversation about childhood sexual abuse and pornography and how you can help protect your sons (and daughters) on our blog (Sign up here. You don't want to miss them.) and on Facebook. Download our special awareness ribbon from Facebook and share it on your page or use it as your profile picture this month.
What can you do to help protect kids? More then you know. Help by sharing our awareness message with your friends, family, and community. And talk to your kids about sexual abuse prevention. You can do it! We can help.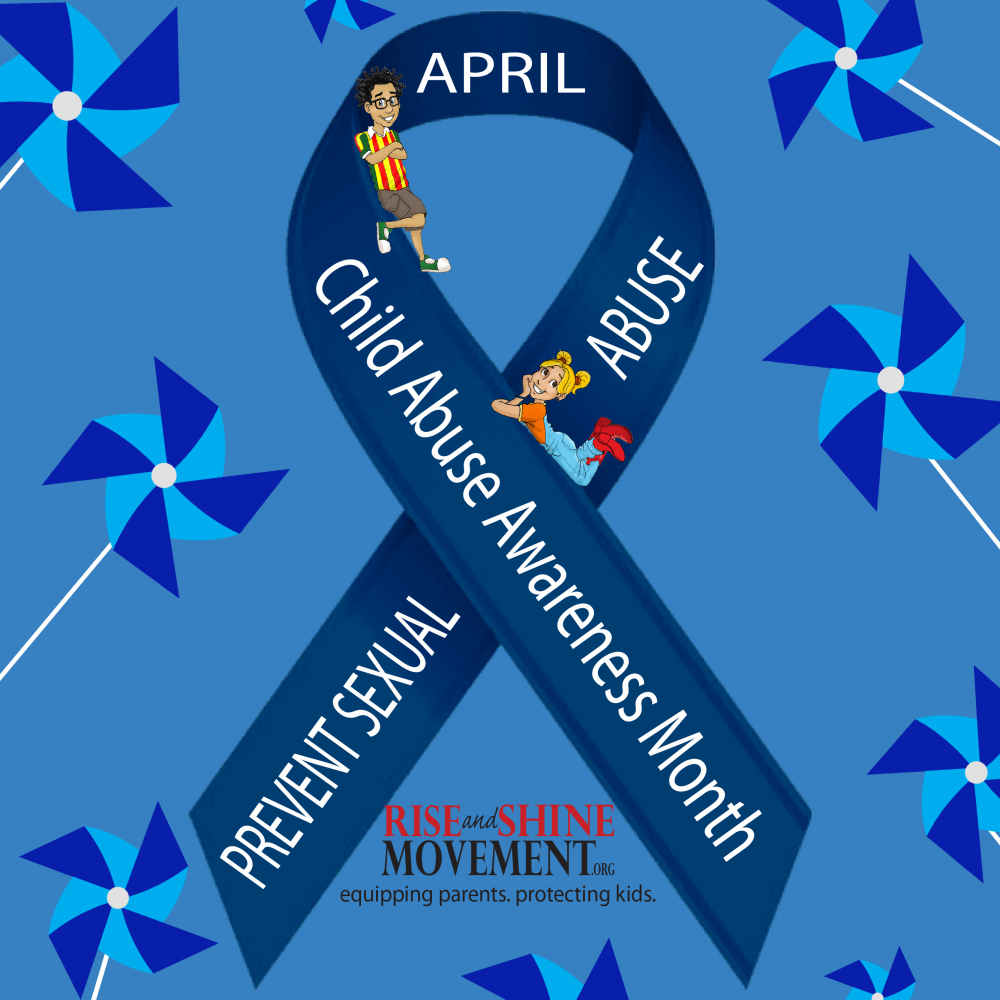 ---
---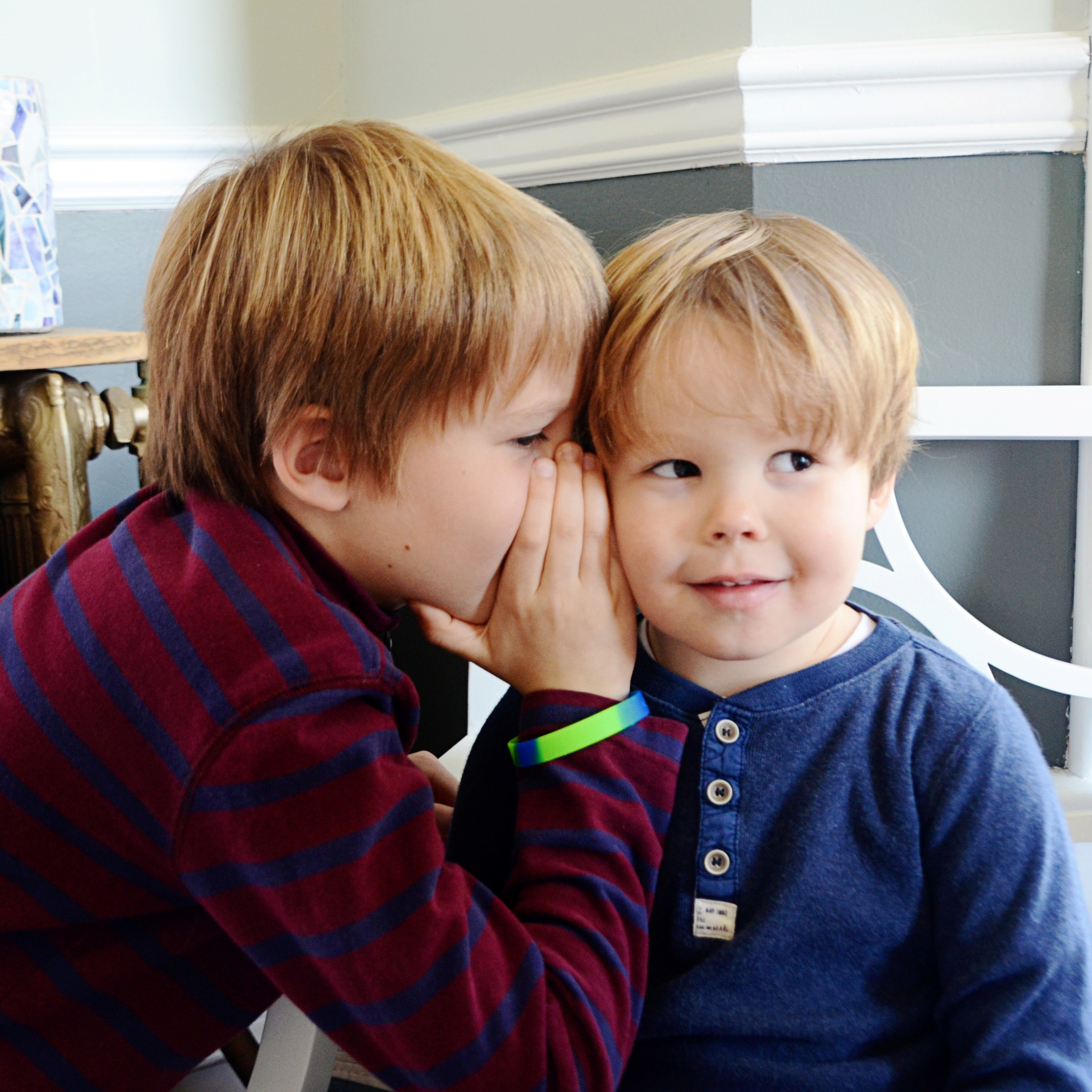 Would your child keep a
secret from you?
FIND OUT
Get our FREE video:
What If? Conversation Starters
or never miss a post!
Contributors
We're moms, just like you, who want to help parents protect their kids from childhood sexual abuse.
---
You may also like...