Continuing the Conversation Blog
When Your Nothing Is Everything Thursday, April 16, 2020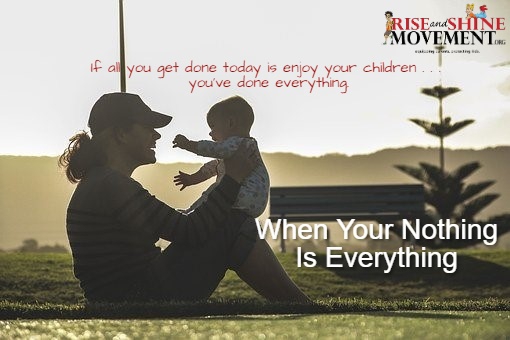 Do you feel like the days and weeks are passing s-l-o-w-l-y, but you're not getting anything done?
"How's your day going?" my husband asked calling me from my sons' retail garden center. He was checking in during the quarantine while watering the baby plants—keeping them alive and assisting my sons in the painful decision whether to dump the Easter crop now . . . or later.
"I did nothing today." Before my brain engaged, the words were out of my mouth. An old habit from way back, it was a common response to my husband's question through the years as to how my day was going . . . especially when I was knee deep in kids and homeschooling. Yes, I did that for nine years without a pandemic forcing me to. Don't call me crazy. Well, maybe I was . . . a little touched.
But my real crazy was this—at the end of the day, if I couldn't check a task complete, feel that satisfaction of accomplishment, I determined that the day was a waste—an epic fail. And among the myriad words I could have used to describe my day, "nothing" was all I could think of to sum it up . . . twenty-four hours in my one precious life.
But this time, this time, I heard my words as they rolled off my tongue. It was as if they boomeranged off my kitchen ceiling, zoomed directly into my ears, ricocheted off the sides of my ear canals before they smacked into my eardrums, which vibrated like clanging cymbals. Lie. LIE. LIE!
Maybe it's the wisdom peeking through from the roots of my once blonde hair, but the little lies I once believed can't slither out of my mouth undetected, twist around to strike at my exposed emotion, and poison my mind with their venom like they used to.
Because the truth was, even though I didn't have anything tangible to show for my day's efforts, a freshly painted wall to please my eyes, a page full of meaningful words to encourage a heart, or several loads of laundry washed, dried, and folded to fill my drawers, I had just had a virtual tea party with my daughter-in-law, Emily, and my granddaughter, Espen Mae. Emily and I had planned to take Espen to a tearoom for her first tea a month earlier, but we made the best of it over FaceTime. A teatime revenge on Covid-19!
After our tea, my other daughter-in-law, Mandi, snapchatted me (Is that a verb?). We checked in on each other.
"How ya doing?"
"Hanging in there."
"How about you?"
Yada. Yada. Yada.
Then I made goofy faces and played peek-a-boo with my nine-month-old grandson, Declan. After playtime, he started to get fussy. Naptime.
Before this virus hit, I was in full grandma swing. I got to spend every Thursday enjoying this kid. I missed him terribly. So, when he stuck out his bottom perch and signaled that enough was enough, I forgot I was on Snapchat and tapped into our naptime playlist. First on the set, "Edelweiss."
Now, this is not a commentary on my singing voice. I have a choir voice, NOT a solo voice. But the most amazing thing happened. Declan stopped fussing, looked through Mandi's cell phone, right into my eyes. Oh, be still my grandma heart! I made it through my repertoire, apologizing periodically to my D.I.L. for my sharps and flats, but she was like, "Keep singing! He's entertained."
But how quickly I had forgotten the pricelessness of that moment when my husband asked about my day. I had fallen back to my default do, do, do list rather than my be, be, be mode. I had nearly lost a beautiful truth and replaced it with an ugly old lie. Gosh, is there no end to the lies that sneak in to suck the joy right out of our numbered days—out of our precious lives?
I know we sometimes need to do non-relational things. I needed to paint a wall to write these words. Doing quiet work allows my subconscious to create the ideas which become the gift of words to others. And I needed to clean my underwear, because that is the one thing I refuse to give up during this crisis—I don a clean pair every morning regardless of whether I've been in the same pair of sweats for days. Aren't you glad to know this? And like my grandma used to say, "Always wear clean underwear without holes. You never know when you might be in an accident." Well, since we're all staying at home, I don't think I need to worry about that one. But years from now, I hope to be croaking out the same wisdom to Espen and Declan as they race out the door.
So, take the time to do the things that make you feel accomplished, but don't miss the greatest gift you have to give. You.
And please, see love in my eyes right now and hear my careful words soft and gentle. I get it. This grandma knows your life has been turned upside down, backwards, forwards, and any which way but loose. And some of you have already experienced the loss of someone you love from this insidious virus. This isn't for you. For you, I weep. I know you need to do the necessary hard work of grief. Don't allow anyone to tell you how to do it or how long it should take. It's a journey. Your journey.
For all of us who have suffered smaller losses, but real losses, nonetheless, grieve each one. Grief is the only way to freedom from the raw pain and onto something unimaginable and brand new.
And as we all live in the zone of the unknown, may we focus on the known. To choose what is good in the moment. To choose the truth over the lie. To choose the joy over what can never be taken away. This is my prayer for me. This is my prayer for you.
I corrected my initial reply to my husband, "You know, Babe, I think I did everything today." And I told him of my virtual time with our grandchildren. And we smiled. Sharing a knowing moment, a gift to two who have shared a lifetime.
Relationships protect. Relationship heals.
---
---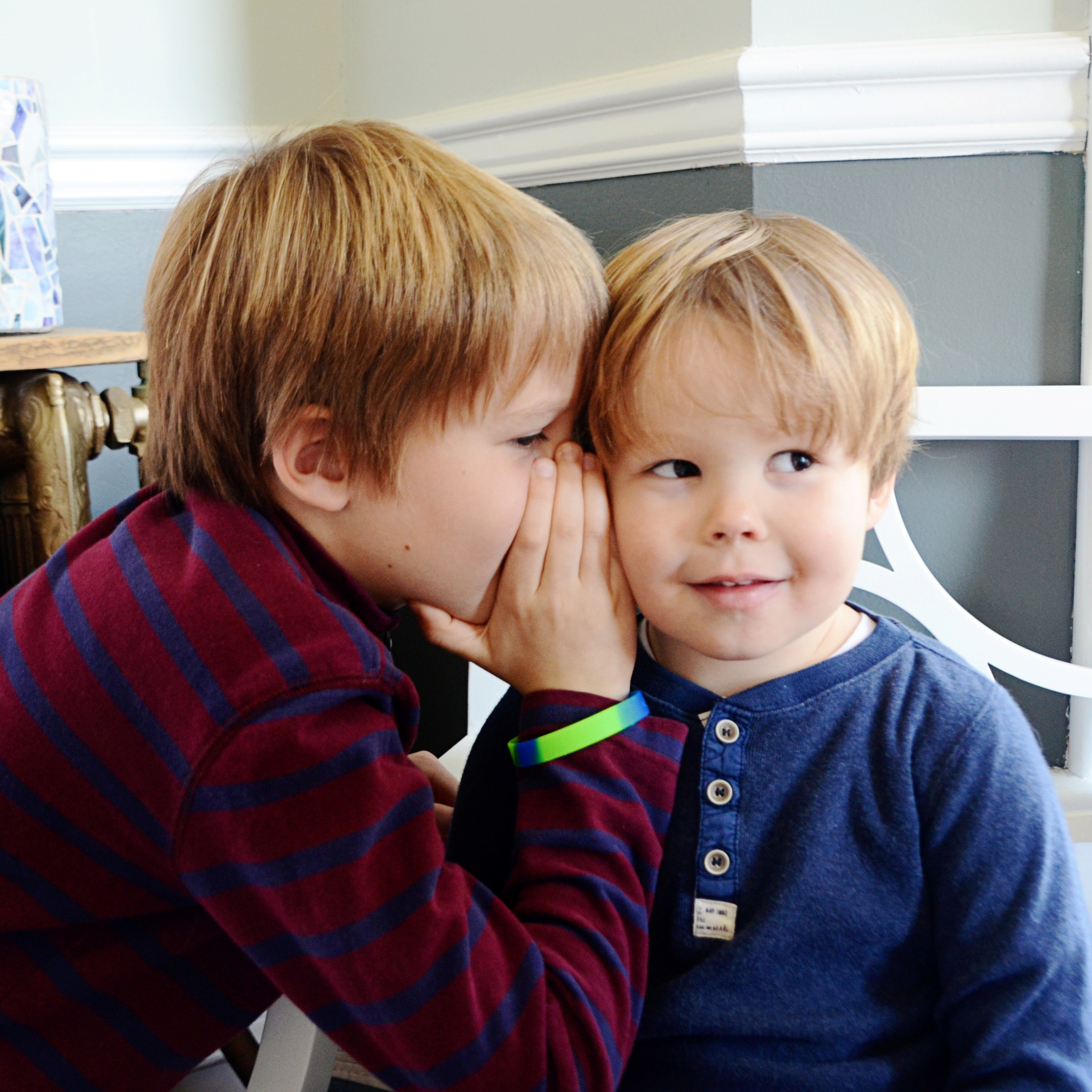 Would your child keep a
secret from you?
FIND OUT
Get our FREE video:
What If? Conversation Starters
or never miss a post!
Contributors
We're moms, just like you, who want to help parents protect their kids from childhood sexual abuse.
---
You may also like...