Continuing the Conversation Blog
How to Teach Our Children about Sex While We Are Still Their Heroes Wednesday, April 24, 2019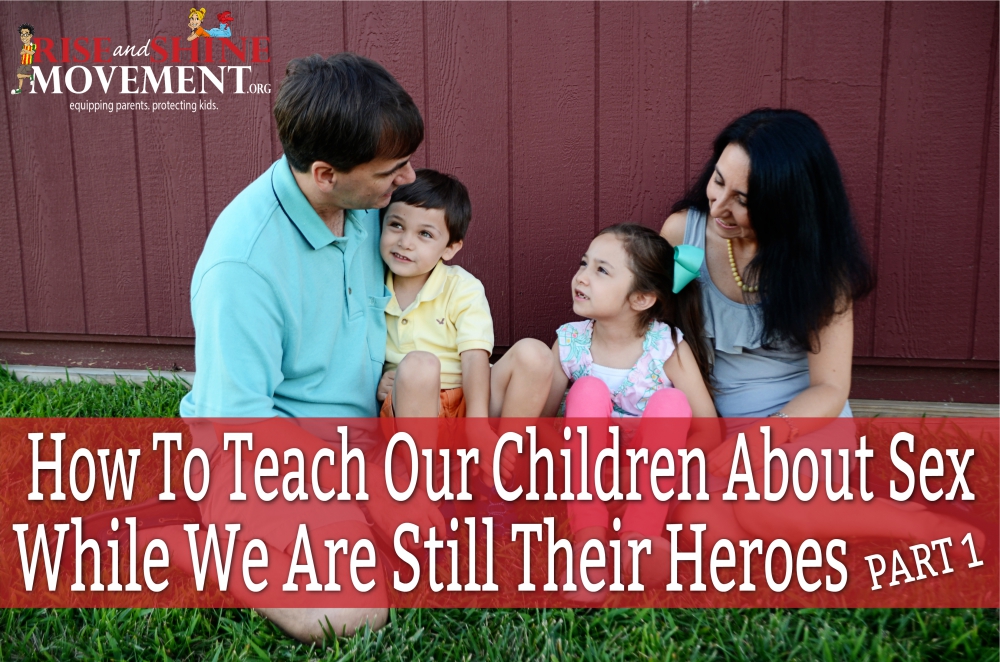 Full disclosure. The following post is NOT 3 Steps Toward Developing Kids Who Never Have a Sexual Thought, View Pornography, and Remain a Virgin Until Age 26. I've walked that demanding road of parenthood before. Believe me, it's ruthless and the detours are maddening. If you want that advice, you will have to go elsewhere. I'm not sure where elsewhere is, but if you Google it, I'm sure you'll find it. There's a lot of yada-yada floating out there in the iClouds.
But, if nothing else, parenthood has made me real. And I'm going to be real with you.
I'm a mama of seven, some biological, one adopted, and some fostered. As Dr. Phil likes to say, "I didn't fall off the turnip truck yesterday." In fact, I'm a grandma. My grandson is due in June. Congratulations accepted. Thank you very much! I'm not sure where the years went and how I became old enough to become a grand-ma-ma, but I'm pretty sure my son and my daughter-in-law had sex to give me this title, just as my husband and I had sex to have our son. And I'm thrilled to be a grandma. Honored. Grateful. I'm glad they had sex. I'm glad we had sex. Perhaps, one day your son or daughter will have sex and make you a grandparent, too.
"Whoa, slow down!" you say. "I can't even imagine that. I'm still changing diapers. Helping with homework. And sex? Who has time for it, let alone think about teaching my precious, innocent kids about it?"
If you're reading this and still changing diapers and helping with homework, I'm thrilled. Because developmentally, that's the best time to begin having ongoing conversations with your kids about sex. "You shape much of your child's future character and priorities during their first ten years when they heed your every word and want to be like you. Young children think their parents hang the moon and stars. You are at the top of their ranking of people's influence on them," Mike Berry says in his practical parenting book, Winning the Heart of Your Child: 9 Keys to Building a Positive Lifelong Relationship with Your Child. You're the bomb! Your children still value what you say above all others.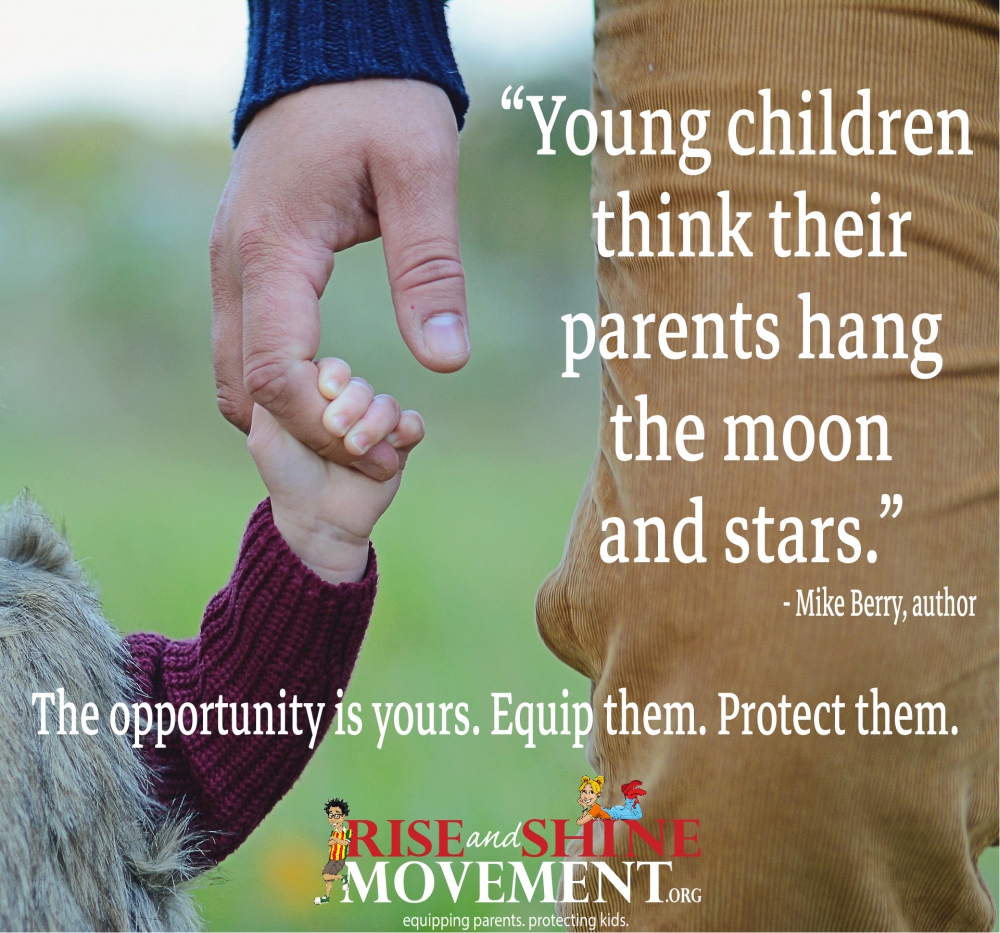 And developmentally, your children are still in the concrete thinking phase. They aren't tainted yet by the sexual images or experiences that we are, and they haven't moved into abstract thinking where it's raining hormones. It's the perfect time to give-them-the-facts-Jack. The perfect time to build a solid foundation on which all other delicate information regarding sex can rest when the rain is pounding and the wind is howling. (View this chart from RSM on sexual development.)
But how, oh how, do we get our children from birth to age twenty-six, when their brains are fully developed, with some semblance of healthy sexuality? Where do we begin?
We begin with ourselves. Yep, numero uno. If we want to equip our children to guide their children, our grandchildren, toward a healthy view of sex, we need to be working on our own.
"How?" you ask.
By taking the next small step.
I don't know you. I don't know your sexual history—if you had parents who talked about sex, if you're a survivor of sexual abuse, if someone showed you porn as a child and you've been trying to stop viewing it ever since, if your sex life is fulfilling or dreadful. The list could go on with a myriad of valid scenarios, each one worth the time to ponder its impact on you.
Since we can't sit and share a cup of tea together and talk about your next small step, here are a few suggestions. For some of you just admitting to yourself and then to another that sex is a struggle for you is a good and courageous start. Perhaps it's telling a trusted friend, spouse, or counselor that someone stole your innocence through inappropriate conversation, images, or touch. Your next step could be reading a book on healthy sexuality, healing from abuse, addiction, or shame. (You can email me for resources.)
My husband and I have talked about our sex life off and on for over thirty-three years now. Admitted our struggles. Spoken with trusted friends and a wise counselor. Read books. There have been some real highs and lows. Tears. Patience. Grace.
Recently, my husband and I took our next small step toward our sexual health as a couple. Separately, we wrote out our personal sexual history from birth to present—the truth and lies we received regarding sex, the wounds we encountered, the choices we're glad we made, the choices we wish we didn't. We considered how our histories had shaped our views, impacted our lives, entered our bedroom. Then, we shared our histories and thoughts with each other.
I learned that my journey toward healthy sexuality isn't finished. Neither is his. But there was insight to be gained and healing to be embraced by writing out our sexual narratives separately and then sharing them with each other. And hopefully, we still have many more years to continue in process together. We ain't dead, yet!
And yes, for those who may be wondering—and sorry to my kids who may be reading this—parents and grandparents can still have sex and enjoy it, too. In fact, intimacy, in my husband's and my experience, is better and oh, so much sweeter. How I wish that for you, as well. But this I know—it doesn't just happen. It takes reflection and intention.
I don't know what your next step toward healthy sexuality is. Only you can answer that question. Pray about it, if you pray. Seek wisdom from others. Read. But don't settle. Just take the next small step—the road less traveled—for yourself, your spouse, your kids . . . and your future grandkids.
***
Children who have parents who teach them about sex are less likely to experience the devastation of childhood sexual abuse. Those who violate children want silent parents and uniformed children.
---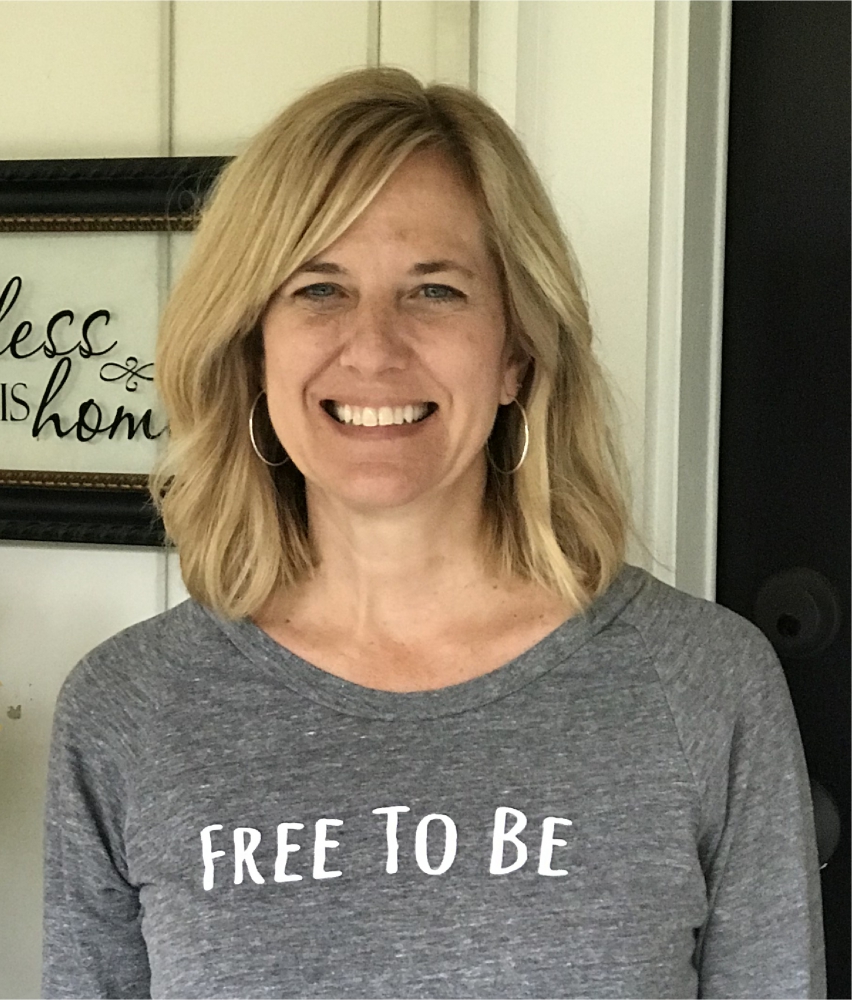 Carolyn Byers Ruch is the founder of Rise and Shine Movement and author of the children's books, Ana's Song and Bobby Gilliam, Brave and Strong, both tools for the prevention of childhood sexual abuse. She has spent the past ten years championing the issue of childhood sexual abuse and has received training certificates from some of the leading organizations dedicated to protecting children. A former teacher and mother of seven, her life has been enriched through adoption and foster care.
---
---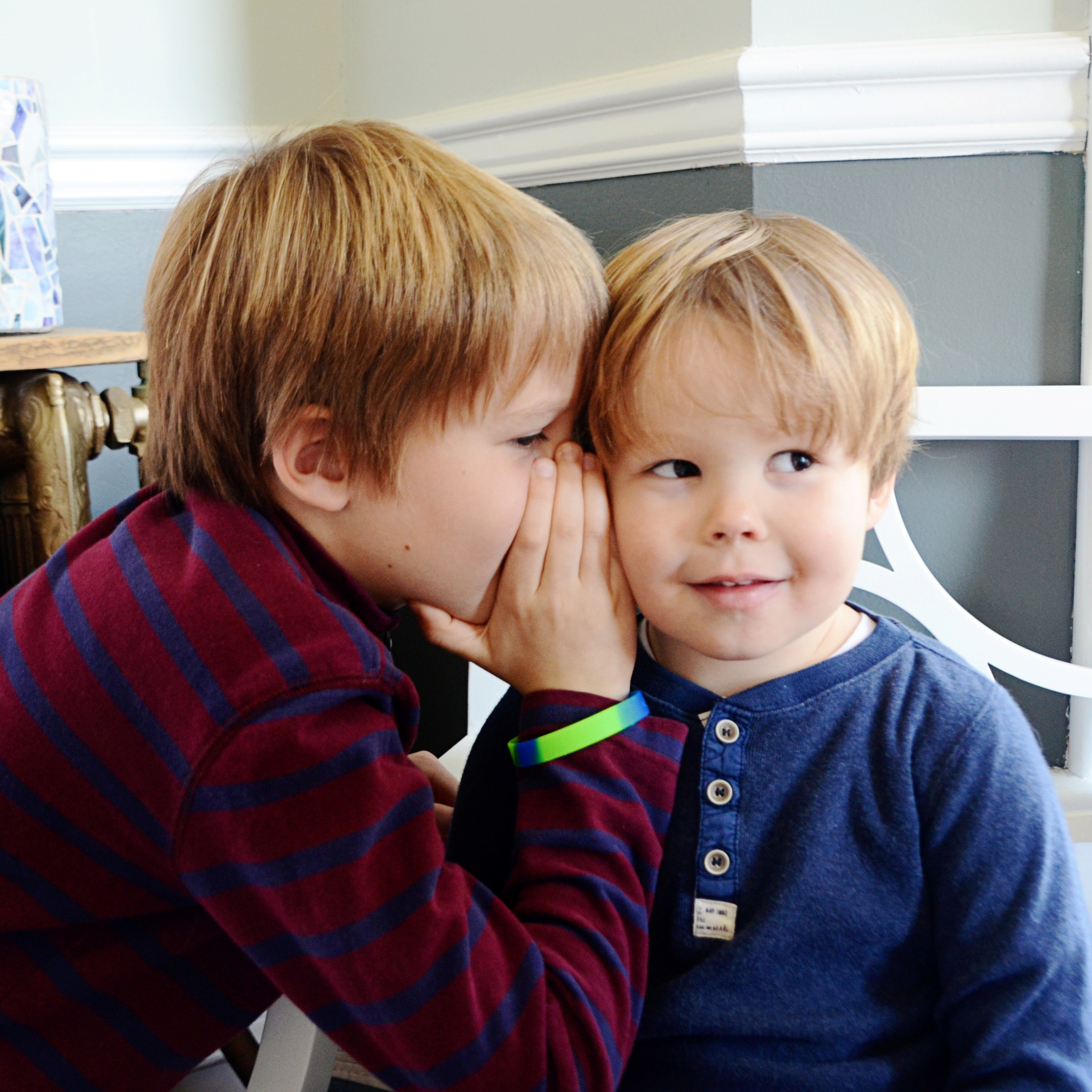 Would your child keep a
secret from you?
FIND OUT
Get our FREE video:
What If? Conversation Starters
or never miss a post!
Contributors
We're moms, just like you, who want to help parents protect their kids from childhood sexual abuse.
---
You may also like...