Continuing the Conversation Blog
Are You and Your Children Free To Be? Tuesday, January 23, 2018

I've just come through a phase of life where I literally forgot how to breathe deeply. And my body was screaming out in so many ways, but with one voice, "Pay attention to me, girlfriend, or this isn't going to end well."
And I listened, not because I'm a pro at selfcare or obedient by nature. Like most moms, I'm much more comfortable in my role as caregiver rather than receiver. I'll hold your hair back when you vomit, but don't come near me when I'm nauseous. STAY. AWAY. But after this particularly difficult season, my body didn't give me a choice. It was demanding my full attention, and I was a weeping, anxiety ridden mess. I could barely function.
So, I've spent the last year and a half practicing deep breathing morning and night. Breathe in four seconds, feeling my belly rise, holding extended belly for seven seconds, and breathe out for eight seconds, feeling my belly fall. Repeat. Four cycles. (Try It.) This practice is literally changing my life. I've pulled myself out of a-fib once (something I've been treated for since my early thirties) and calmed my racing thoughts more times than I can count.
When I first started practicing deep breathing exercises, I could barely get air past my chest. I had to lie on my back to make it easier. I was shocked. I mean, really, how hard should it be take a deep breath?
The thing about forgetting to breathe deeply is that you can forget how without even noticing it. Life can literally take our breath away. Being a parent in 2018 can literally take your breath away.
Put you hand on your belly. Try to take a deep breath. Go ahead. You're worth the four seconds.
Can you get air all the way to your tummy without straining? I bet if I took a poll, most of you couldn't. And your body might not be screaming at you, yet . . . it took mine fifty years, but it will.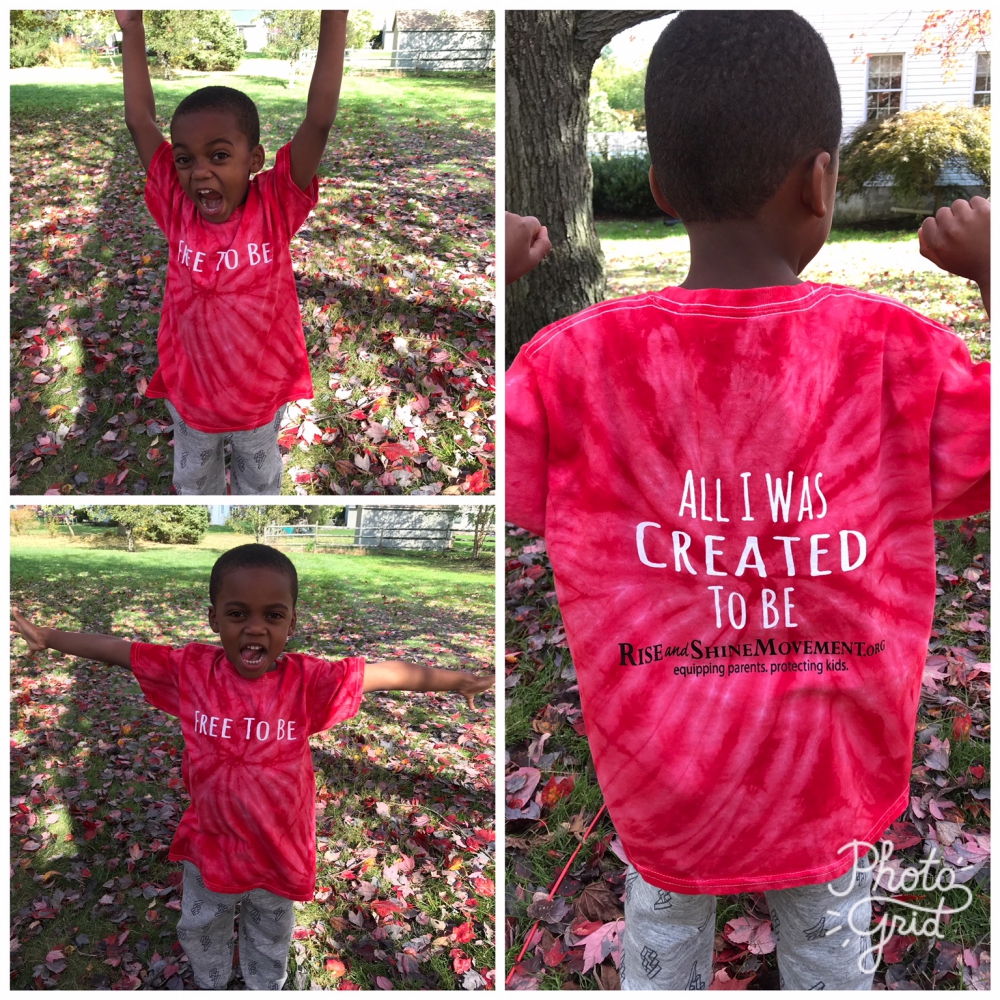 Our theme this year for our four newsletters/vlog posts is FREE TO BE. We are going to share with you some of our best practices for parents and kids to become all they were created to be.
Sign up here for our first post, FREE FROM FEAR!
Because parents who are present, who know how to be, just be, are going to nurture kids who are going to learn how to be present and know how to be. It's just that simple . . . but it's just that hard. It takes practice.
I recently purchased a giving key that I wear around my neck most days, which is engraved with the word BREATHE. Because I never want to forget how to breathe deeply again, and I figure if I wear my word every day, I might just remember, until it becomes my new normal.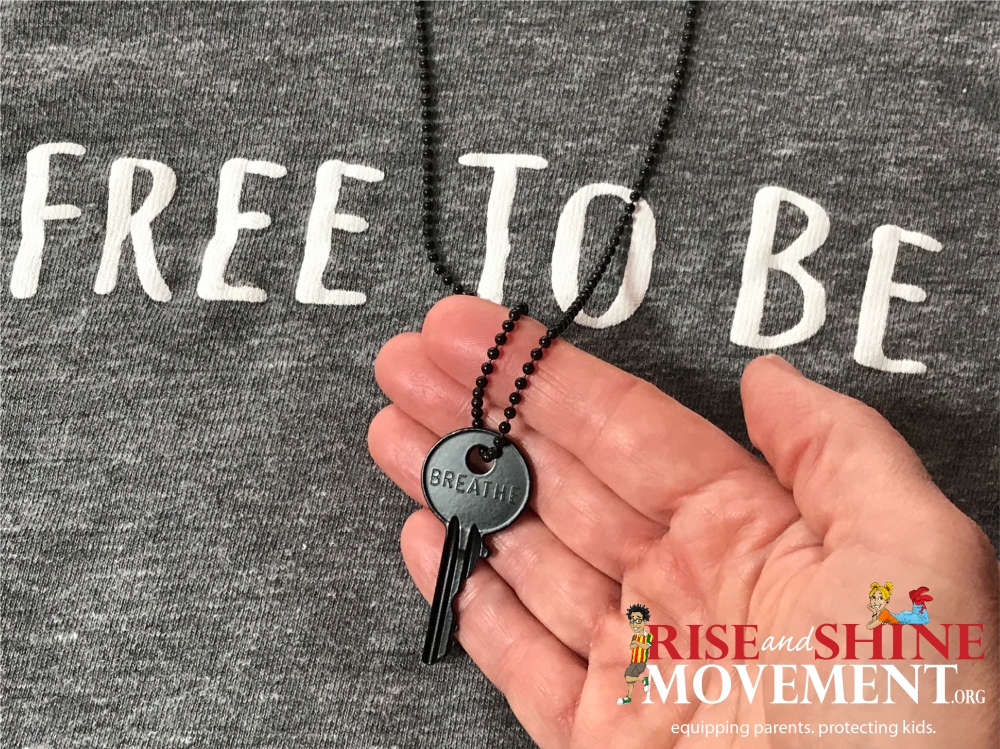 And I'm praying for the woman I hand my giving key to in the future. I don't know who she is yet. But I'll know who she is when I meet her. I may not know why she needs to be reminded to breathe—what life issues have literally taken her breath away, but I do know what I'll say to her.
"Breathe. Just breathe. You're worth it."
---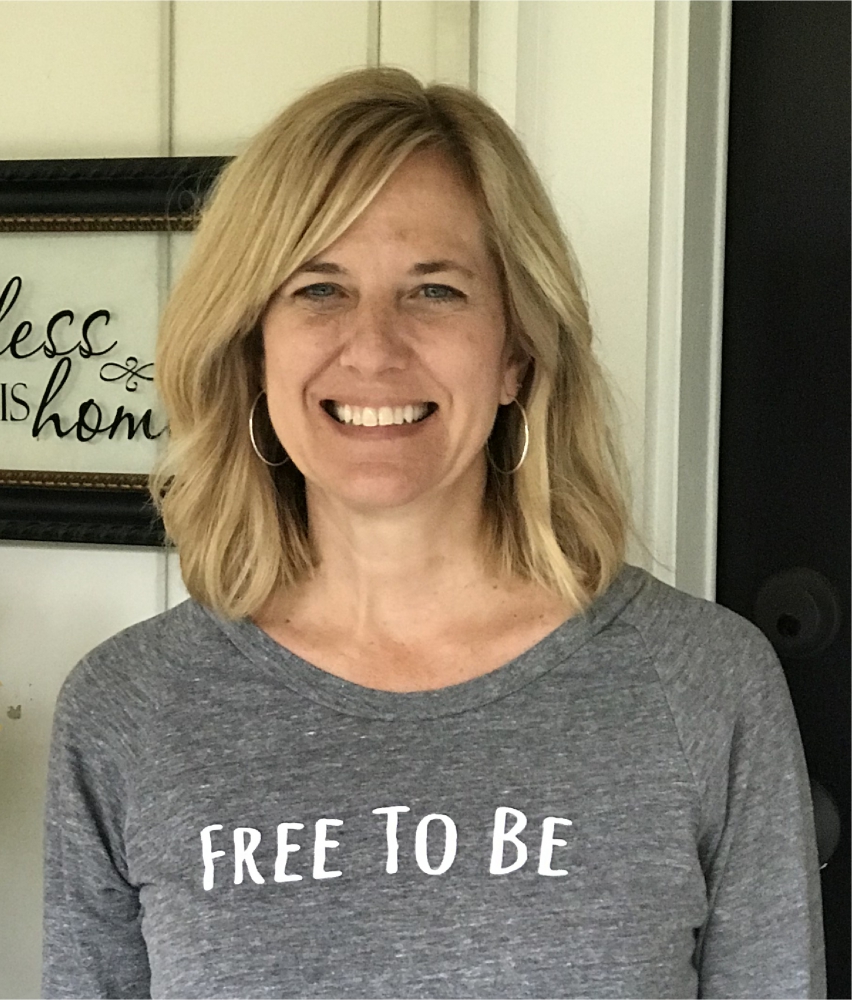 Carolyn Byers Ruch is the founder of Rise and Shine Movement and author of the children's books, Ana's Song and Bobby Gilliam, Brave and Strong, both tools for the prevention of childhood sexual abuse. She has spent the past ten years championing the issue of childhood sexual abuse and has received training certificates from some of the leading organizations dedicated to protecting children. A former teacher and mother of seven, her life has been enriched through adoption and foster care.
---
---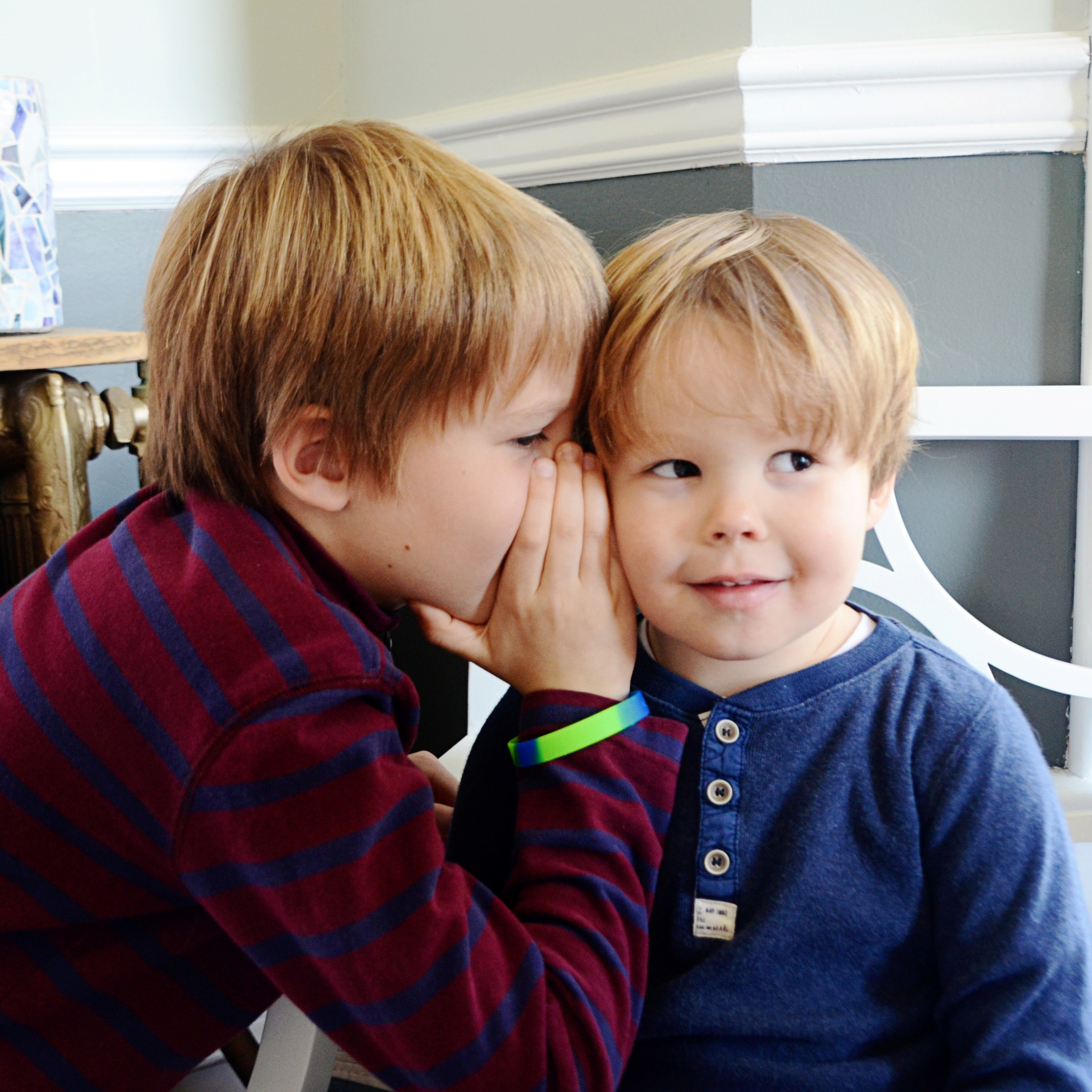 Would your child keep a
secret from you?
FIND OUT
Get our FREE video:
What If? Conversation Starters
or never miss a post!
Contributors
We're moms, just like you, who want to help parents protect their kids from childhood sexual abuse.
---
You may also like...