Continuing the Conversation Blog
Why It's Good for Your Child to Hurt: A Lesson from a Sexual Abuse Survivor Saturday, January 7, 2017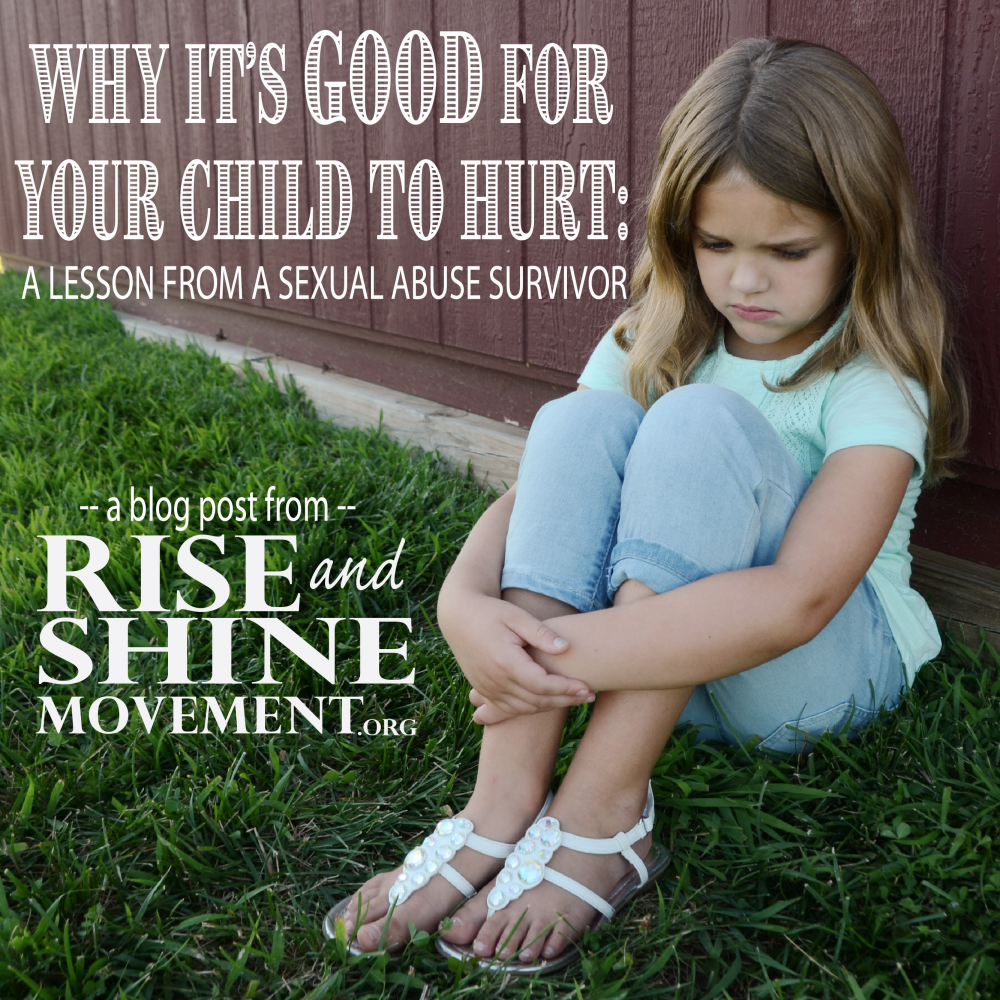 "I spent the first seven years trying to protect my daughter from every hurt and pain," she said. "Then I realized this wouldn't help her become the type of person I wanted her to become—a person with compassion. I didn't want her to grow up to be self-righteous and unloving."
I smiled. This mama has been my friend for years now. I've had a front row seat in her life and she in mine. Neither one of us are very good at small talk or as we call it—playing in the shallow end. So, when we carve out time for our friendship, we jump right into the deep end. Both feet. Prepared to go under, knowing that at any second one of us will reach out a hand to pull the other up for air. Safety.
She has spoken openly with me about the sexual abuse she suffered as a child and how it has impacted her life. I've cried for her and with her. And I admire her determination to seek healing for each area where sexual abuse has inflicted its devastating wounds.
On this day, she discussed its impact on her parenting and how she used to parent—looking for danger around every corner, on guard, sword drawn, no rest for her . . . and no rest for her daughter.
And if I'd suffered the same abuse as she, I think I'd parent the same way. To be honest, at times I do parent the same way. No judgments here.
But recently, she had uncovered a lie that her sexual abuse had created: If my daughter hurts then I've failed as a mother. Shame. On. Me.
"I give myself grace now," she said. "I realize I can't be there to protect her from everything. But I can be there for her and with her in her pain."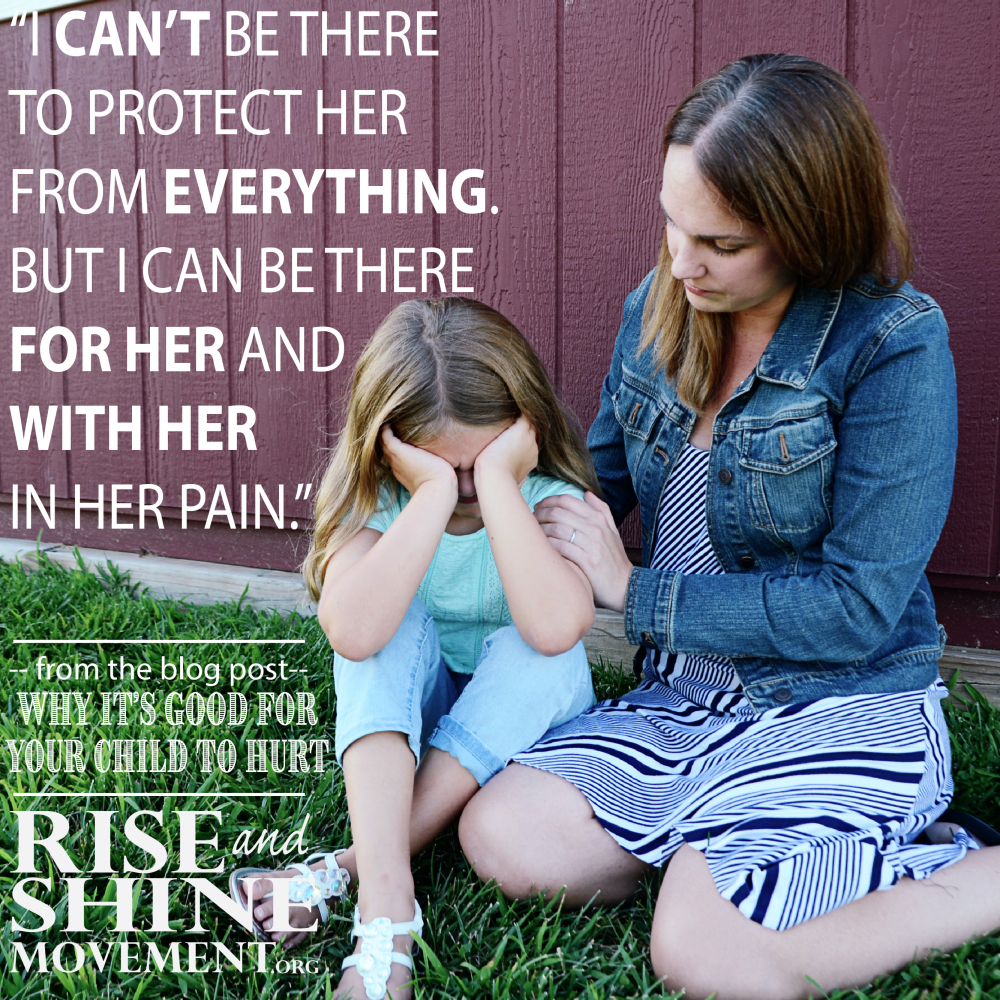 I heard the truth in her words. I saw the change in her countenance. Freedom.
We both agree we must do everything we can to protect our kids from sexual abuse. But, we also agree that life hurts sometimes, and people who have experienced pain and have welcomed healing are some of the most loving, compassionate friends we have.
Perhaps that's why I feel so safe with her in the deep end.
In this world, our children will have troubles. A good mama can't protect her children from everything, but she can walk with her kids through the pain modeling love and compassion. And teach them how to be safe friends—in the deep end.
---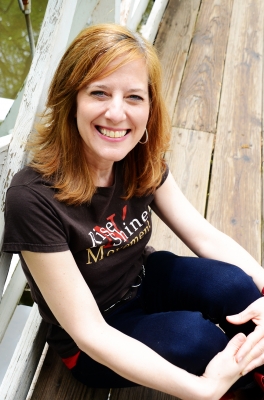 Carolyn Byers Ruch is the founder of Rise and Shine Movement and author of the children's books, Ana's Song (formerly Rise And Shine) and Bobby Gilliam, Brave and Strong, both tools for the prevention of childhood sexual abuse. She has spent the past ten years championing the issue of childhood sexual abuse and has received training certificates from some of the leading organizations dedicated to protecting children. A former teacher and mother of seven, her life has been enriched through adoption and foster care.
---
---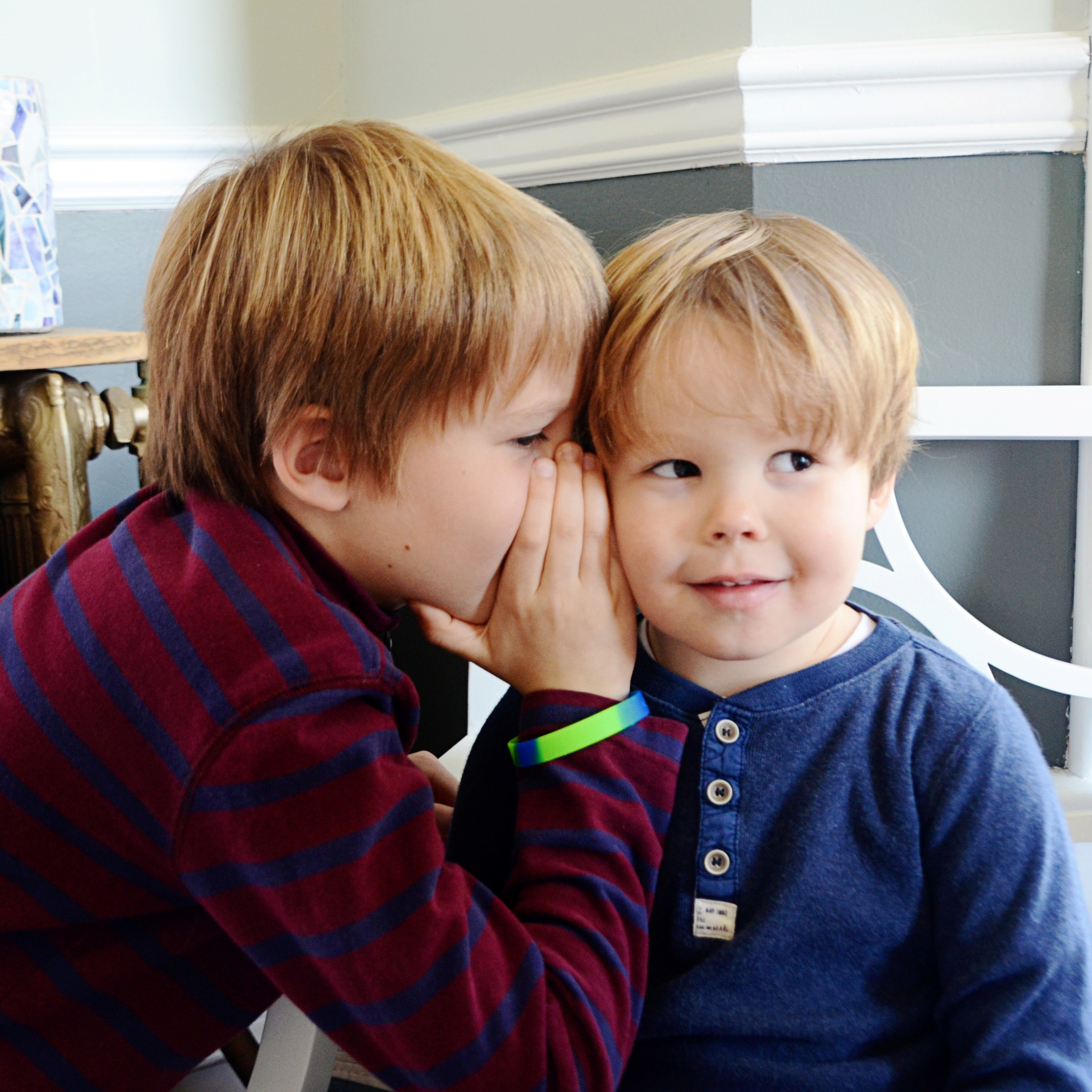 Would your child keep a
secret from you?
FIND OUT
Get our FREE video:
What If? Conversation Starters
or never miss a post!
Contributors
We're moms, just like you, who want to help parents protect their kids from childhood sexual abuse.
---
You may also like...