Continuing the Conversation Blog
Is Your Child's Summer Camp Safe? Three Questions You Should Ask Tuesday, May 19, 2015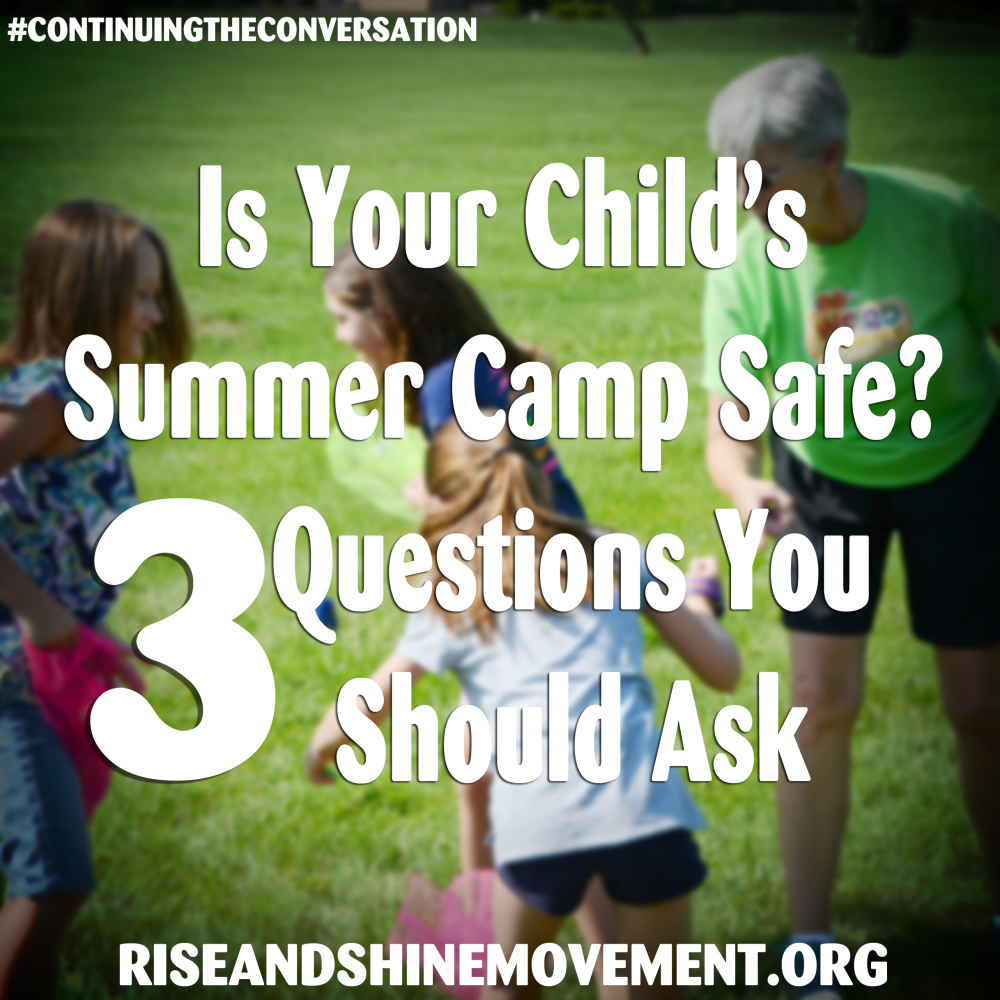 Only about 4 weeks of school left! Carpool, packing lunches, and homework soon to be replaced by hot summer days, the smell of backyard barbecues, swimsuits and sunscreen.
As we count down the days, my "To Do" list grows with all the things I need to take care of before the last day of school arrives. One of those items I checked off recently was deciding about summer camp.
My kids have never gone to camp before, but this year my daughter has an opportunity to attend one with a friend. It's only a few days long, but she will stay there overnight, many hours from home. Honestly, I'm more then a little nervous about the whole thing.
There were several things my husband and I wanted to know before we signed her up for camp and although the camp's website helped, it did not answer all of our lingering questions.
Since joining the Rise and Shine Movement team, my awareness has been heightened regarding protecting my kids from childhood sexual abuse.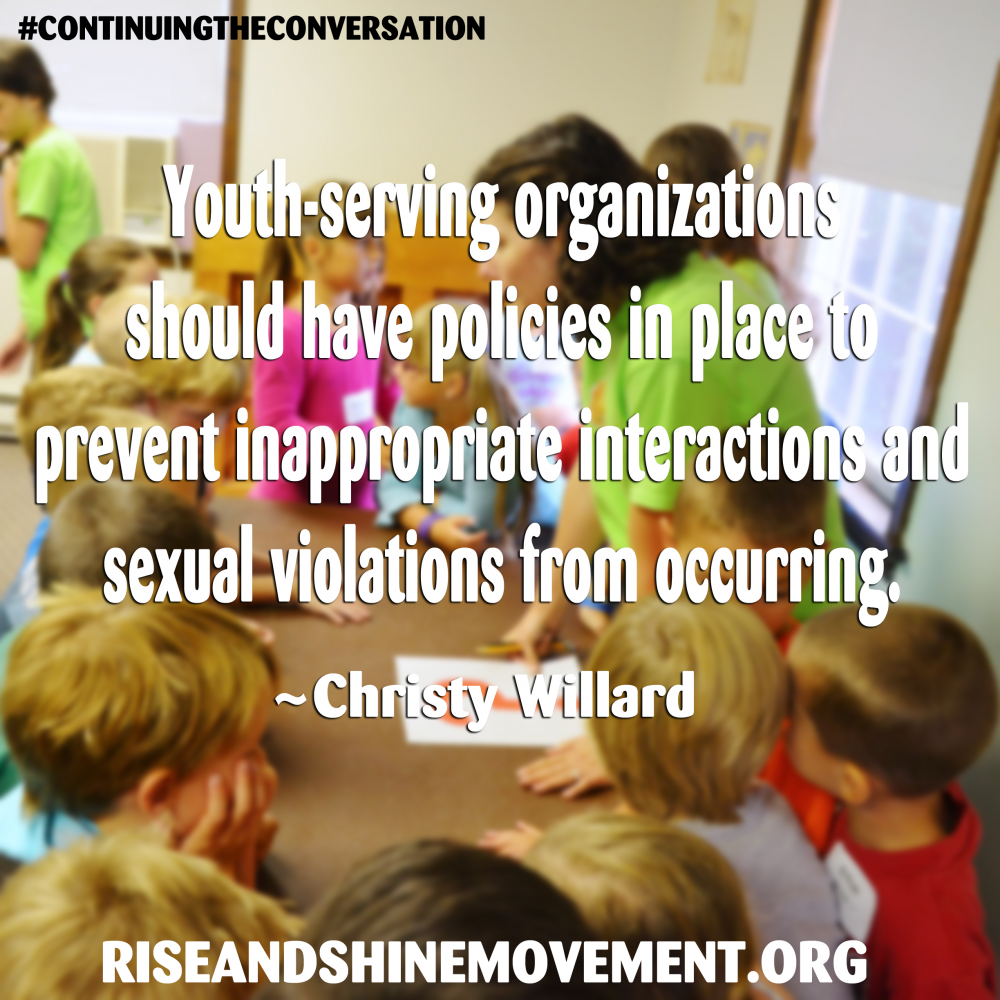 I know that youth-serving organizations, like summer camps, should have policies in place to prevent inappropriate interactions and sexual violations from occurring. So I emailed the camp and asked a few questions:
What kind of screening process does the camp use for its staff?

Do adult leaders require background checks?

Are referrals given and checked as part of a protocol for employment?
Their initial response was vague and unclear. I refused to blindly accept their answers. I emailed back to clarify. Thankfully, the camp's second response was much clearer.
I wanted the camp to have a few key policies/practices in place, such as background checks, references, and camp policies, which I felt would let me know that they were making every effort to protect the children who attend.
The camp explained that background checks/clearances are done for anyone (volunteer or paid staff) 18 or older who is "responsible for the welfare of a child or has direct contact with children." Some states require individuals who fit this description to have a clearance done (the state of Pennsylvania, for example, has mandated background checks for volunteers 18+ and paid staff 14+ by summer 2016). But sadly, these clearances, which check the National Criminal Database, National Sex Offender Registry, etc. are not enough—they only provide the names of offenders who have been reported and convicted.
And what about volunteers under 18, which make up a large portion of the camp counselors? I was pleased to hear that this camp requires volunteers to fill out an application with references, which the camp director reviews prior to their acceptance.
There is also a training done by the camp director with all volunteers/staff that includes discussions on safe practices with kids and a policy that no volunteers ever be alone, one-on-one with a child.
Screenings and trainings send a strong message to the staff — we take protecting children seriously. Those who violate children don't want to work at camps where there are policies and safe practices. They want opportunity and easy access.
My correspondence with the camp was encouraging. I felt like they were open and honest about their policies and willing to answer all of my questions. I was thankful to learn that this camp was actively seeking to protect the kids by having these guidelines and background checks in place.
There are no guarantees something still couldn't happen, but if the organization that is caring for my daughter has policies in place to protect campers AND staff, then they are ahead of the game.
Whether it's a summer camp, sports organization, or daycare, all youth-serving organizations should have these types of policies in place. If you don't know if they do or not, we encourage you to ask. And if they don't, please share our free PDF, "Suggested Guidelines/Policies for Youth-Serving Organizations" with them. Know what's mandated in your state. Be an advocate, not just for your own children, but for all of the kids who participate there.
---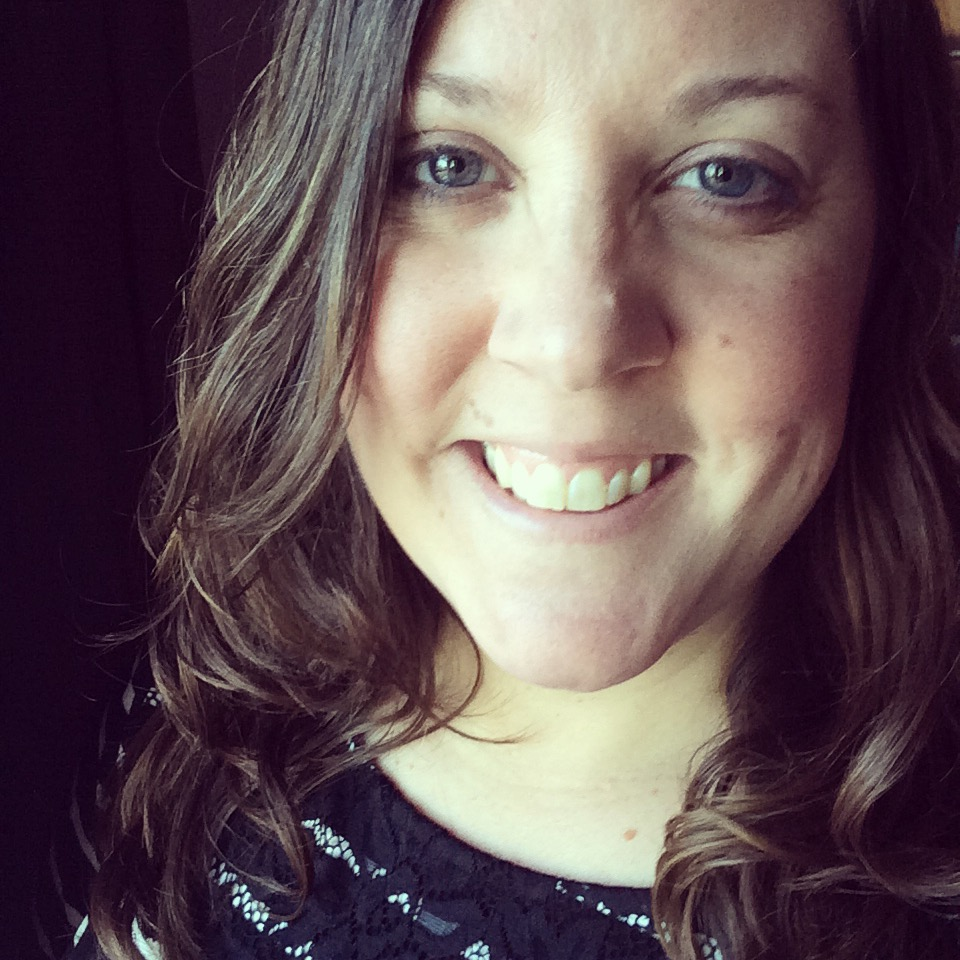 Christy M. Willard is a blogger at A Heartening Life and works as Creative Director/Virtual Assistant for Rise and Shine Movement. She's a passionate supporter and advocate for sexual abuse prevention for kids. Christy lives with her husband and two children in eastern Pennsylvania.
---
---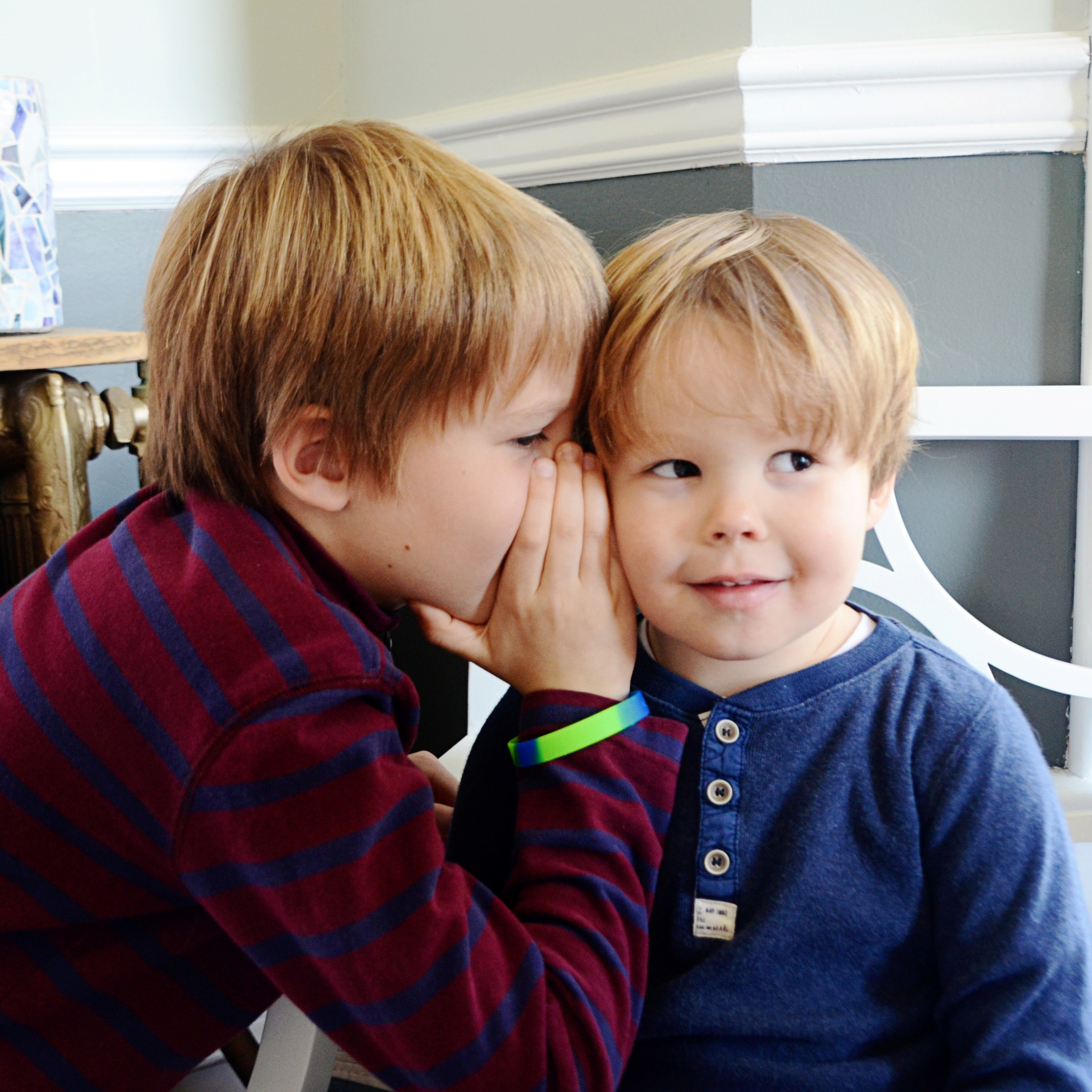 Would your child keep a
secret from you?
FIND OUT
Get our FREE video:
What If? Conversation Starters
or never miss a post!
Contributors
We're moms, just like you, who want to help parents protect their kids from childhood sexual abuse.
---
You may also like...