Continuing the Conversation Blog
Measuring Success for CSA Awareness Thursday, May 21, 2015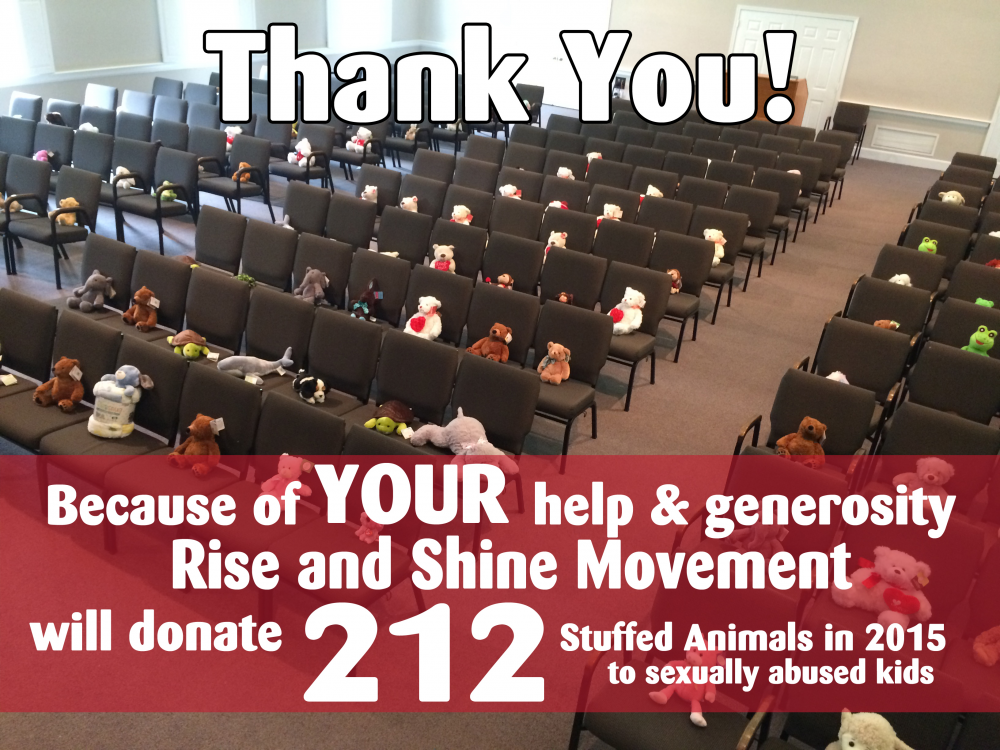 We cannot scientifically measure how successful our April Child Abuse Awareness campaign was. We can't know how many children will be protected because their parent discussed our "what if" questions at the dinnertable. Or how many parents are utilizing tools they found on our website or feel empowered after watching our children's book online with their kids.
But we CAN celebrate that parents viewed and shared our "conversation starter" videos on social media. And that because of you, more people learned about Rise and Shine Movement and our sexual abuse prevention message.
We can cheer and applaud that because of your generosity 212 stuffed animals will be donated by Rise and Shine Movement this year to Philadelphia Children's Alliance to comfort children who have disclosed sexual abuse.
We hope you feel more educated and empowered to increase the communication about sexual abuse in your home and with the people in your community.
Rise and Shine Movement is excited to give parents the tools they need to build a bridge of communication with their children. By partnering together we believe we can protect more kids!
So please continue your efforts on social media letting others know about the importance of talking to kids about sexual abuse prevention and if you feel so led, let them know about the work we are doing here at Rise and Shine Movement.
We wave good-bye to April and CSA awareness month, but we have a lot of exciting things coming in the year ahead. Keep updated by following us on social media or by signing up for our quarterly newsletter.
---
We'd like to give a BIG thank you to some special people (authors, bloggers, influencers) who share a passion for protecting kids and who committed to helping us in April by sharing our awareness message with others. Help us thank them by learning more about them via their websites. A virtual hug and shout out to all of them!
Eva Marie Everson, author, speaker, a lover of Israel, and friend to many. Look for her latest southern novel Five Brides due to be released later this month—a great summer read. (Carolyn has read ALL of her books.) Visit evamarieeversonauthor.com
Cec Murphey, New York Times bestselling author and friend to survivors and Rise and Shine. Please visit his blog, menshatteringthesilence.blogspot.com for hope for male survivors of sexual abuse and visit his website at cecilmurphey.com
Faith Bogdan, author of Who Are These Children and Why Are They Calling Me Mom?, blogger and speaker. Her blog posts will challenge your thinking and her book will inspire your parenting. Please visit her website faithbogdan.com
Tammy Gehman,encourager, lover of people, passionate follower of Jesus, author, speaker, preacher and fun friend. Visit her website, tammygehman.com
Lori Hynson, author, speaker, performer, shoe loving friend, she is breaking the chains of control, pride, and perfectionism at thesupergalsyndrome.com
Pam Halter, author, editor, wise mother, and sweet friend. Visit her at pamhalter.com
Marlene Bagnull, author, speaker, director Colorado and Greater Philadelphia Christian Writer's Conferences, doting grandmother, and precious friend. Want to hone your writing skills? Please visit her site, writehisanswer.com, and attend her conferences.
Mary DeMuth, author of over 20 books, including Not Marked: Finding Hope and Healing After Sexual Abuse, a motivational speaker, and blogger. Learn more about Mary at marydemuth.com
Shannon Coe, friend to the hurting and blogger at Arranged By God.
Jennifer Ferguson, co-author of Pure Eyes, Clean Heart: A Couples Journey of Freedom from Pornography and facilitator/blogger at Soli Deo Gloria Sisterhood.
Laura Boggess, author of Playdates with God: Having a Childlike Faith in a Grown-up World and blogger at lauraboggess.com
Sarah Mae, is an influential Christian blogger, conference co-host, and co-author of the bestselling book, Desperate: Hope for the Mom Who Needs to Breathe. Learn more about Sarah Mae at sarahmae.com
---
Thank you to these wonderful organizations for their contributions to our 2015 #GreatTeddyBearDrive:
Faith Church of Worcester
MomsConnect group from CCV church in Royersford
REFRESH: A Community for Moms, Calvary Chapel of Delaware County
United Security Assurance, Souderton, PA, (collector, Trish Vanegas)
---
---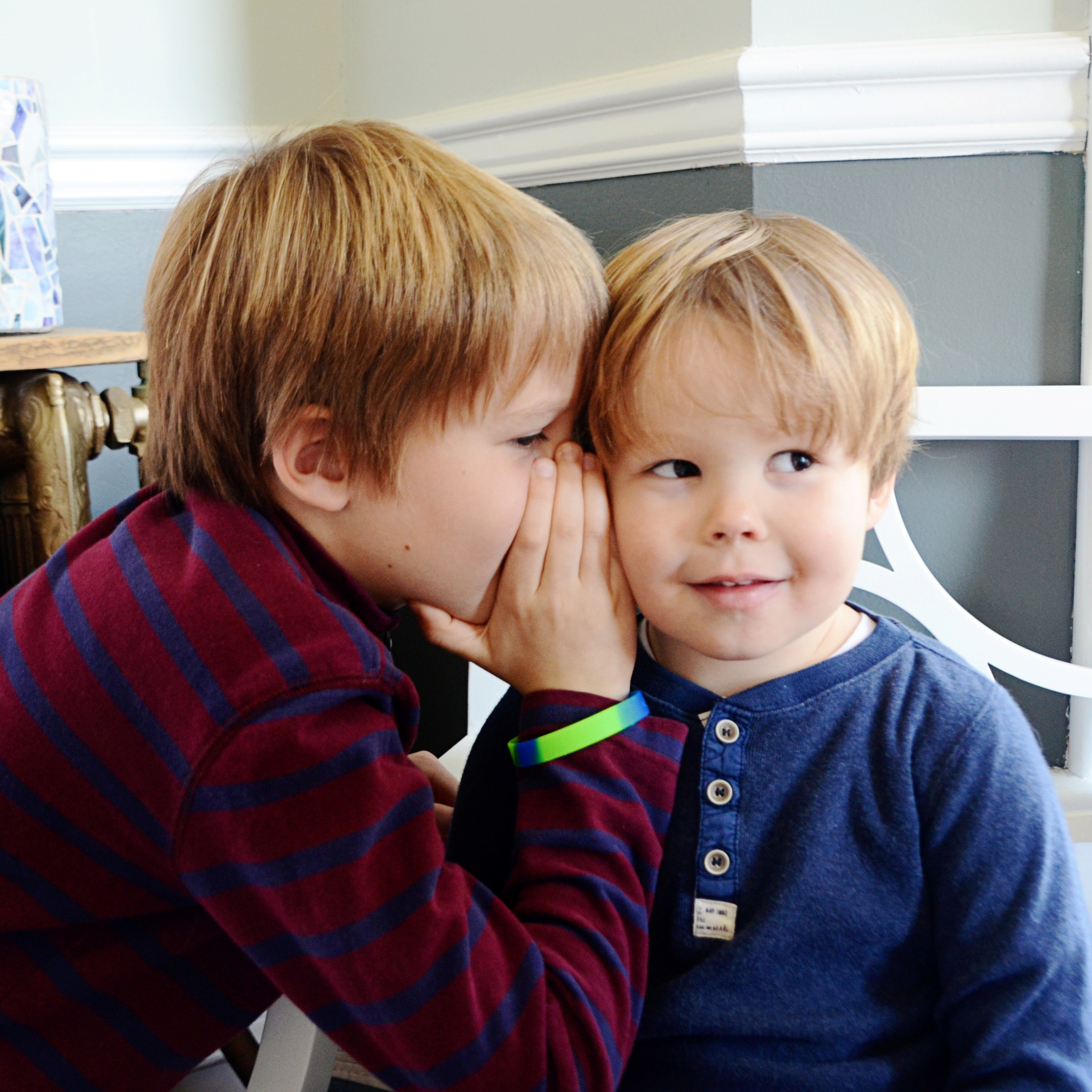 Would your child keep a
secret from you?
FIND OUT
Get our FREE video:
What If? Conversation Starters
or never miss a post!
Contributors
We're moms, just like you, who want to help parents protect their kids from childhood sexual abuse.
---
You may also like...