Continuing the Conversation Blog
Children Don't Tell Because They Trust Thursday, October 2, 2014

I can still picture it, my husband in the backseat of our two-door Oldsmobile Firenza, cradling our newborn son. We had just returned home from the hospital and my husband had crawled in the backseat of the car to get our son out of his car seat. I was waiting patiently, well, okay, not so patiently by the passenger side door.

"Are you coming?" I said.

Silence

"Are you coming in?" I repeated.

He didn't even look up. "We'll be in soon," he said.

I was so glad to be home. I wanted my own bed. I wanted my own everything. But my mind told me to take in this moment, to etch this beautiful picture deep within my mind.

My husband with his firstborn. Strong capable hands holding a helpless baby. Our baby. I didn't ask Ken what he was thinking. I didn't have to. It was a sacred moment. It was their moment, and this sight spoke more to me than words ever could. The love was palpable. And my baby, our baby, was learning from that tender moment on, that he could trust his daddy.

I believe that there are few things more precious to preserve, and more innocent to defend, than a child's right to trust.
A child longs to trust. A child needs to trust in order to grow up into a healthy adult. Perhaps that's why it's so difficult for we, as parents, to teach our children that sometimes there are individuals that can't be trusted. Perpetrators, who they likely know, trust, and love, who may try to violate them.

What if parents taught kids that their bodies are special and that the parts that their swimsuit covers are extra special?
What if we taught them that no one is allowed to touch the parts that their swimsuit covers and that they are not allowed to touch anyone else where their swimsuit covers? And that if anyone does, they can tell them—no matter who it was?
What if we taught them this information from the time they could identify body parts, like noses and hands?
What if we taught this to them several times a year and built on this information in age appropriate increments?
Well you can! Uninformed children are easy targets for perpetrators.

It's never too late to begin the conversation about childhood sexual abuse with our children.
So they will know. So they can tell. So they can continue to trust.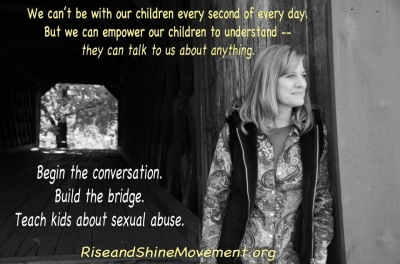 ---
---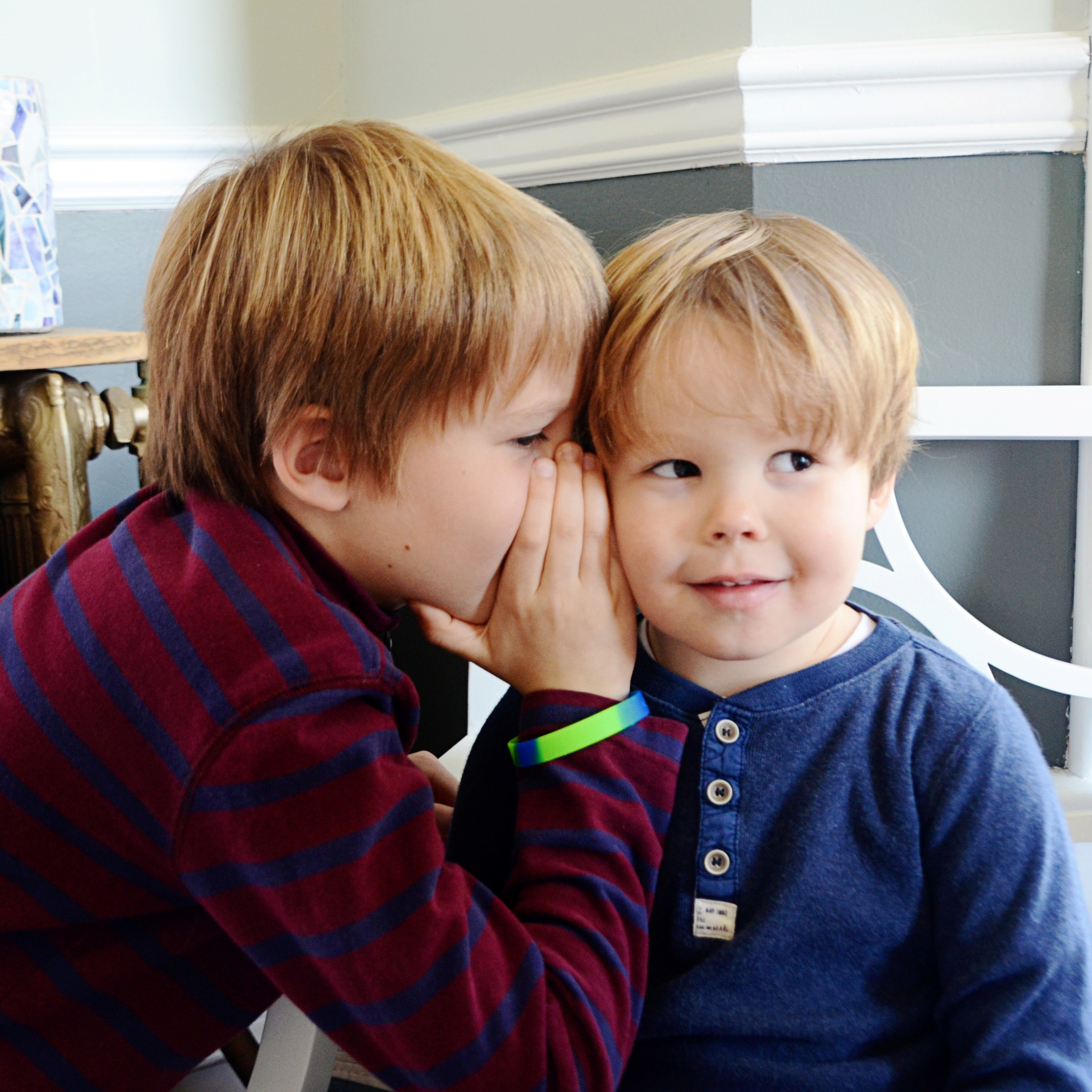 Would your child keep a
secret from you?
FIND OUT
Get our FREE video:
What If? Conversation Starters
or never miss a post!
Contributors
We're moms, just like you, who want to help parents protect their kids from childhood sexual abuse.
---
You may also like...