View Product
Free to Be, Light-weight Sweatshirt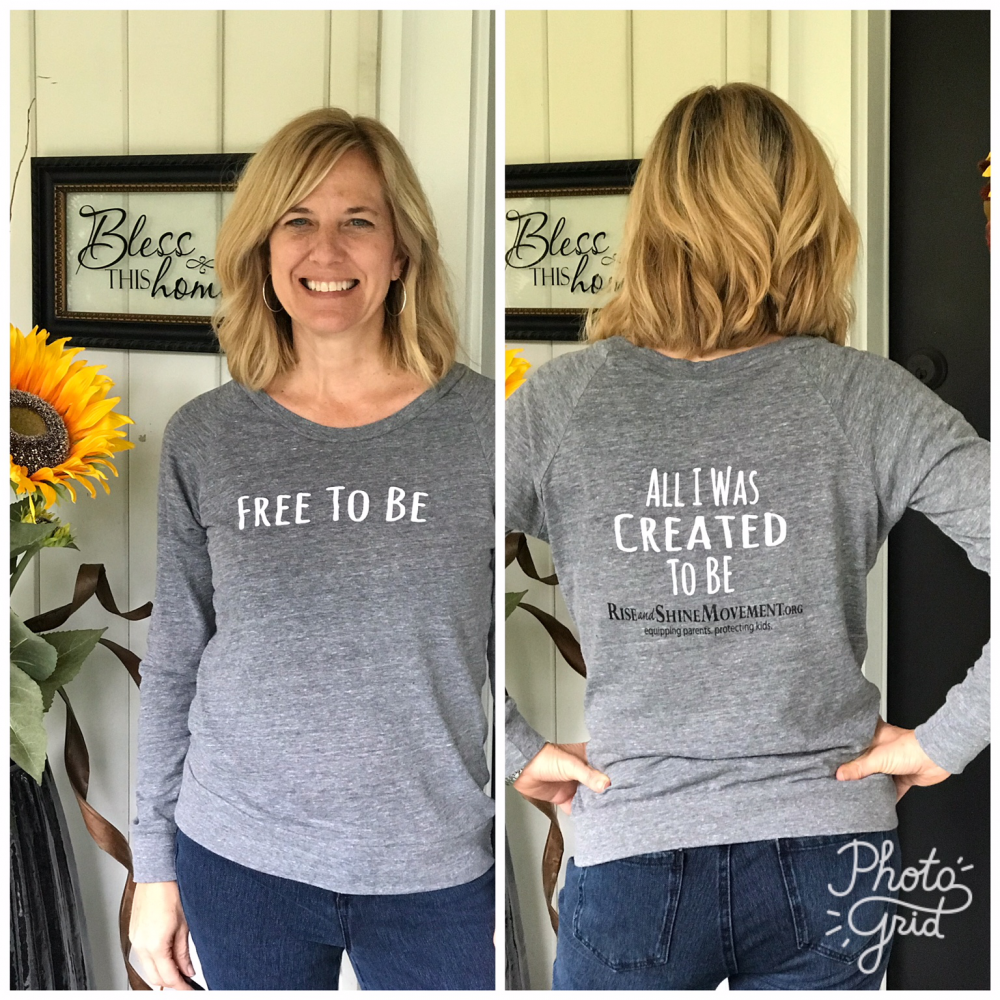 Want to rock our Free to Be message on a cool night at the beach or on a chilly weekend in the mountains? Or perhaps you're a home body and like to snuggle up with a great book, or you're a list-checker and you want to run just one more errand. We honor you with our cozy, light-weight gray sweatshirt.
Wear it. Believe it. Preach it, Sister!
Women's sizes S, M, L, XL FREE SHIPPING
(Order one size up if you like to swim freely or actual size for a trim cut.)
CURRENTLY UNAVAILABLE.
Just like all our tees and sweatshirts, 100% of your purchase goes to keeping our free resources available to all. We humbly thank you.
$33.00